How Can an IT Consultant Help Your Business?
Dynamix Solutions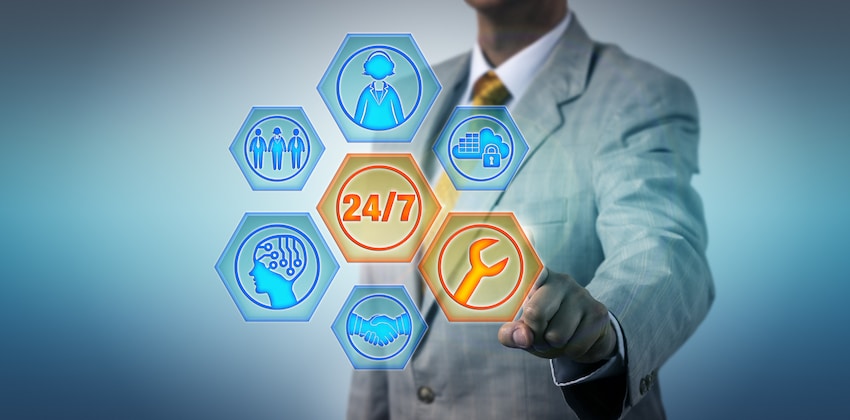 How Can an IT Consultant Help Your Business?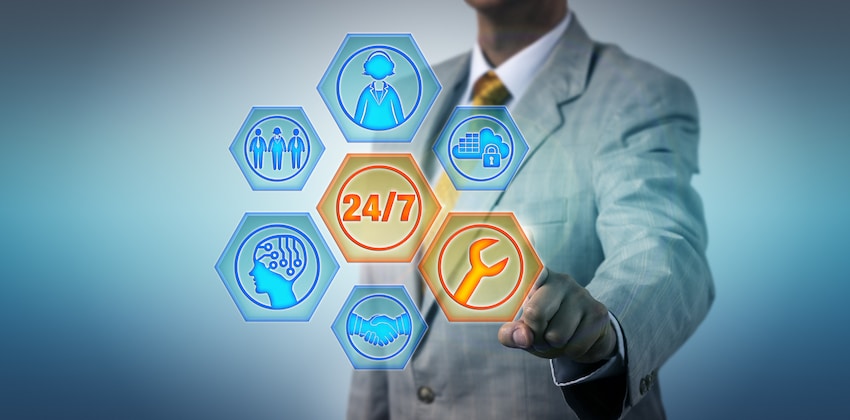 Most business owners would not dream of trying to handle certain work on their building themselves, like electrical wiring or plumbing. They would get an expert because they know the risks if something that important goes wrong. 
But those same business owners will try to handle their technology on their own. Something that is vital to business operations and that carries huge risks should it not be managed correctly. They may think their company is too small to need managed IT services, but that false assumption can cost them dearly.
If your business goes down due to a hard drive crash, cyberattack, or data loss incident, it can cost you anywhere between $10,000 to over $5 million. Using Toronto IT solutions for the management of your technology infrastructure provides multiple benefits and helps you avoid costly outages.
Here are several ways that an IT consultant can help your business. 
Security
Cyberattacks keep getting more sophisticated and more optimized. Large criminal groups are using things like AI and machine learning to launch very targeted attacks in less time than it used to take them. 
Ransomware has also become democratized through Ransomware as a Service (RaaS) platforms run by state-sponsored criminal groups. They charge people a subscription fee for access to the resources needed to launch ransomware attacks, including a customer support contact.
In 2020, 39% of Canadian companies were victims of ransomware. Many small businesses never bounce back after one of these attacks. 
Trying to keep up with all the levels of security yourself can leave you vulnerable. Working with one of the IT managed services companies that excel in network security, such as Dynamix, can ensure you have all your bases covered.
When you work with a Managed IT support professional, you'll receive several types of protection for endpoints, network, cloud, and more. Solutions can include:
Patch and update management
Managed Antivirus/anti-malware
Phishing protection
Network threat monitoring and response
Managed backup and data recovery
Security audit to proactively identify any vulnerabilities
Educate Your Employees
Employees can either be one of your best defenses against cyberattacks and outages, or your worst nightmare. A majority of downtime is caused by human error, and in many cases, this is due to a lack of IT security training.
Your staff won't inherently know how to properly protect passwords, identify sophisticated phishing threats, or how to handle sensitive customer data… unless they are properly trained.
Training needs to be ongoing and comprehensive. This is another area where a managed IT services company in Toronto can benefit your business.
We have professional training materials and understand the biggest areas of risk for human error. An IT consultant can provide expertise and industry knowledge, so your employees are prepared for the newest threats coming to their inboxes.
Well-trained employees can reduce a company's cybersecurity risk by as much as 70%.
Save Time, Money, and Stress
How much time does your staff spend trying to fix their computers or network connection instead of getting work done? Those small episodes of downtime add up fast.
IT managed services companies can take the stress out of your day and help your team get more time for forward motion. Instead of being interrupted by yet another IT issue, they can enjoy technology that works like a well-oiled machine, because an IT pro is handling regular management and maintenance.
When technology is working well and you and your team don't have to worry about something going wrong in the middle of a deadline, you'll find that you not only save time but money too.
It's estimated that for every unmanaged computer, businesses end up spending $5,000 per year. This is a combination of costs from downtime, lost productivity, and unnecessary repair costs.
Managed IT services are about "managing" your technology proactively. This mitigates problems and keeps equipment running reliably.
You Can Focus on Your Core Business
Perhaps one of the highest hidden costs of technology that is not well managed is the time it steals from your company's forward motion. When you have to stop what you're doing to put out yet another IT fire, that's time away from your core activities.
A Toronto managed services provider will enable you to focus fully on running and growing your business. Not only that, but we will also help you better utilize technology to support your business goals, so it's working for you like a wind in your sails. 
Our work with multiple industries and businesses gives us a unique perspective and vast knowledge base of what works and what doesn't. We bring this knowledge and experience to all our customers to help them optimize their operations and innovate.
What Will Managed IT Services Look Like for Your Company?
Are you wondering what a managed services plan would look like for your business? Dynamix Solutions can sit down with your Toronto or Calgary business to customize a support package. 
Contact us today to schedule a consultation! Call Toll Free: 1 (855) 405-1087.
This post How Can an IT Consultant Help Your Business? first appeared on Dynamix Solutions and was written by James