Celebrating the resiliency of MSPs on Global MSP Day 2023

Global MSP Day 2023 has arrived! For the sixth year in a row, we will be celebrating the growth and opportunities that continue to abound for MSPs within the ever-changing managed services industry. And as part of this annual celebration, Barracuda will release The Evolving Landscape of the MSP Business 2023 report. To compile this year's report, Barracuda surveyed 500 decision makers and knowledge workers at MSPs across the North America, EMEA and ANZ regions.
In 2022, The Evolving Landscape of the MSP Business Report shared that MSPs had a strong desire for growth but showed concerns for employee burnout, managing customer expectations, and evolving cybersecurity regulations. A year later, it's clear that MSPs are still very optimistic about their ability to create new goals and objectives for their businesses.
Growth comes from a sense of confidence and resilience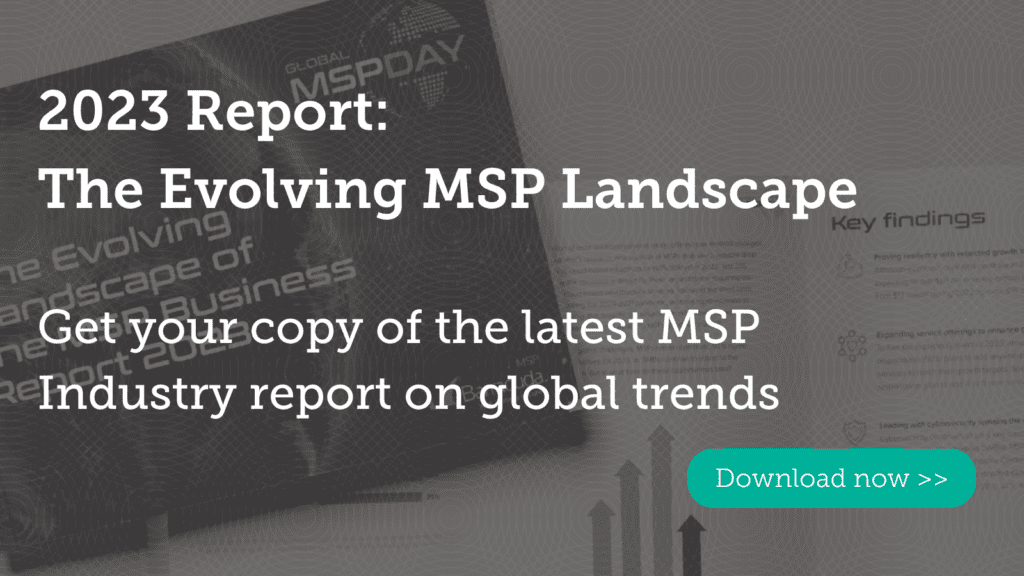 Despite continued economic uncertainty, MSPs appear confident and resilient. MSPs are expecting to continue the growth trend seen in 2022 and expects their average revenue growth to reach 33 percent in 2023. To accomplish their desired growth, many sited opportunities from increasing their service offerings, diversifying, and leading with cybersecurity. MSPs are also leveraging sustainability to drive growth. In fact, nearly all respondents to this year's report (99.8 percent) said that their organization is taking steps to boost its sustainability credentials. Further, 50 percent reported that they are making sustainability a key part of their business.
Diversification is leading to more competition
Competition is continuing to be a large focus this year for the managed services industry. For example, 34 percent of MSPs surveyed reported being concerned about the heightened competition in the MSP market. This is led by MSPs who are expanding outside of their comfort zone to feed their continued desire for growth. According to the 2023 report, MSPs are looking to expand their client base beyond their existing sectors of focus including emphasis on security offerings, with 85 percent of respondents seeing an increased need for offering a SOC service. Yet, while every MSP must choose its own path when it comes to the products and services they offer and the sector(s) they serve, this can be a risky proposition.
In 2022, we also saw that employees working for MSPs faced varying levels of stress that could impact the future growth of the MSP. This year's report finds that stress levels have increased for the average employee from 16 percent in 2022 to 27 percent in 2023. And while action is being taken by MSPs, the extent in which they are succeeding to reduce stress is still not clear.
The key findings of the 2023 MSP Day Report provide us with insights and themes that MSPs worldwide will face in the coming year. As we continue the journey in 2023, it's important for MSPs to take advantage of these opportunities of growth, while learning to adapt to the evolving challenges.
The Global MSP Day 2023 events this year will provide you with best practices, advice, and industry expertise to ensure continued growth and success for you and your MSP. We invite you to join the celebration by registering here. We look forward to seeing you today at 1:00 PM EDT. Also, registering for the event ensures that you'll be first in line to receive our 2023 Evolving Landscape of the MSP Business Report. We invite you to download the report here!